Sanitary
Napkin Vending Machines
Sanitary napkin Vending machine :
Sanitary Napkin Vending Machines focuses on boosting a positive and fearless attitude in young, school-going as well as working women. It enables young girls to have access to sanitary napkins, who might otherwise be conscious of buying the pads from market stores.This machine works automatically on the insertion of coin and caters to specification of sanitary napkins of any brands.
Royal Tech Engineering, the most trusted name among sanitary napkin vending machine manufacturers in Coimbatore has been successful in making a deeper connection with our customers through our high quality products and 24/7 customer care.
*User friendly and simple to operate.
* Front panel LCD display shows product price and quantity available.
* Electronic technology with automatic battery backup.
* Elegant and compact.
* Separate lock and key for the coin box.
* Automatic blockage of coin entry once the product is out of stock.
* Programmable mechanism for various denominations.
*UPI Payment Option Available
Girls School & Colleges
Women Hostels
Apartments 
Hospitals
Shopping Malls & Complexes 
Hotels
Corporate Offices & Factories 
Airports, Railway & Bus Station
Public Toilets 
Theme Parks
Waiting / Rest Rooms
Movie Halls
Toilets of Highway Petrol Bunks etc..
Fill the form to get quote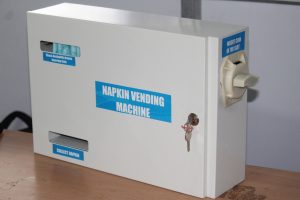 Holding Capacity – 23 pads
Mode of operation – Mechanical/Manual
Coin Value – 2/5 rs
Dimension – 480Lx120Bx330H mm
napkin Type – Ultrathin
Wall Mountable
Coin acceptor/tray : 1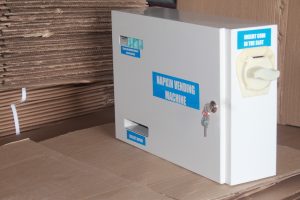 Holding Capacity – 30 pads
Mode of operation – Mechanical/Manual
Coin Value – 2/5 rs
Dimension – 575Lx130Bx300H mm
napkin Type – Ultrathin
Wall Mountable
Coin acceptor/tray : 1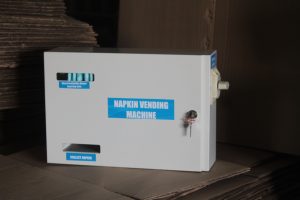 Holding Capacity – 46 pads
Mode of operation – Mechanical/Manual
Coin Value – 2/5 rs
Dimension – 520Lx260Bx430H mm
napkin Type – Regular/ultrathin Pads
Wall Mountable
Coin acceptor/tray : 2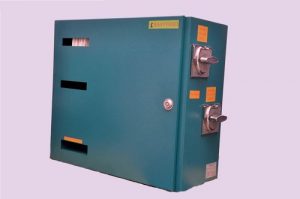 Holding Capacity – 46 pads
Mode of operation – Mechanical/Manual
Coin Value – 2/5 rs
Dimension – 520Lx260Bx430H mm
napkin Type – Regular/ultrathin Pads
Wall Mountable
Coin acceptor/tray : 2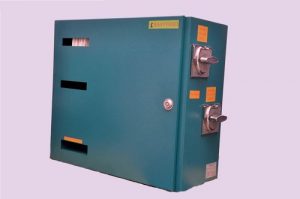 Holding Capacity – 60 pads
Mode of operation – Mechanical/Manual
Coin Value – 2/5 rs
Dimension – 575Lx120Bx430H mm
napkin Type – ultrathin Pads
Wall Mountable
Coin acceptor/tray : 2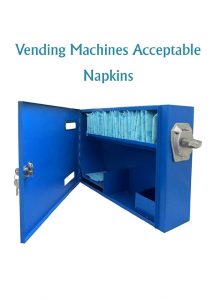 Holding Capacity – 80 pads
Mode of operation – Mechanical/Manual
Coin Value – 2/5 rs
Dimension – 720Lx120Bx430H mm
napkin Type – ultrathin Pads
Wall Mountable
Coin acceptor/tray : 2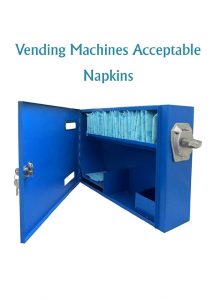 Holding Capacity – 120 pads
Mode of operation – Mechanical/Manual
Coin Value – 2/5 rs
Dimension – 900Lx123Bx900H mm
napkin Type – ultrathin Pads
Wall Mountable
Coin acceptor/tray : 2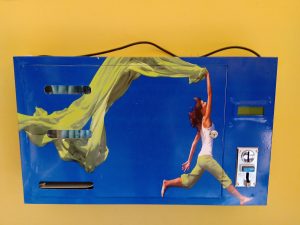 Holding Capacity – 35 pads
Mode of operation – Automatic
Coin Value – 1,2,5 rs
Dimension – 136Lx252Bx920H mm
napkin Type – ultrathin Pads
Wall Mountable
Battery back up – Yes
UPI Payment : Optional
Display – LED Display
Coin acceptor/tray : 2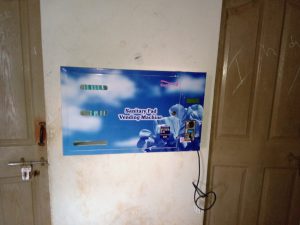 Holding Capacity – 60 pads
Mode of operation – Automatic
Coin Value – 1,2,5 rs
Dimension – 600Lx270Bx430H mm
napkin Type – ultrathin Pads
Wall Mountable
Battery back up – Yes
UPI Payment : Optional
Display – LED Display
Coin acceptor/tray : 2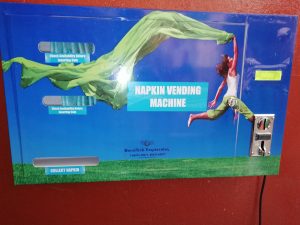 Holding Capacity – 80 pads
Mode of operation – Automatic
Coin Value – 1,2,5 rs
Dimension – 750Lx150Bx450H mm
napkin Type – ultrathin Pads
Wall Mountable
Battery back up – Yes
UPI Payment : Optional
Display – LED Display
Coin acceptor/tray : 2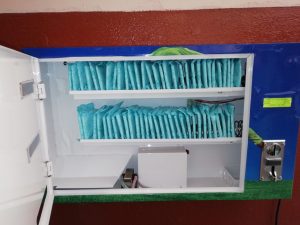 Holding Capacity – 120 pads
Mode of operation – Automatic
Coin Value – 1,2,5 rs
Dimension – 880Lx150Bx740H mm
napkin Type – ultrathin Pads
Wall Mountable
Battery back up – Yes
UPI Payment : Optional
Display – LED Display
Coin acceptor/tray : 2